Sullivan Galleries reception with Fredrik Floen and Henrik Vibskov
Description
Sullivan Galleries at The School of the Art Institute of Chicago (SAIC) welcomes Henrik Vibskov and Fredrik Floen at a gallery reception in support of their exhibitions (January 25 through February 14, 2019). Vibskov's collaboration with Ingri Fiksdal, STATE, makes its U.S. premiere at the Museum of Contemporary Art following the reception.
The School of the Art Institute of Chicago (SAIC), a global leader in art and design education, presents Copenhagen-based fashion designer Henrik Vibskov in his first artist residency in the United States. Through a collaboration with the Museum of Contemporary Art Chicago and the IN>TIME performance festival, Vibskov will install as part of the residency "Henrik Vibskov : 0000 : State on State," a multimedia exhibition including fashion, film and a massive paper installation at SAIC's Sullivan Galleries.
For the exhibition "Henrik Vibskov : 0000 : State on State," Vibskov presents his most current experiments in clothing and performance. He will show four voluminous and sculptural costumes made out of printed-paper textile that were created for a video-performance he is shooting in his studio for the exhibition; and he will construct a massive paper installation over three days on site with SAIC students.

SAIC presents a companion exhibition in the Sullivan Galleries featuring short dance films by Norwegian choreographer Ingri Fiksdal, including "STATE," and an installation by fashion designer Fredrik Floen, who also has collaborated with Fiksdal. Floen, who serves as Sullivan Galleries' artist-in-residence from January 21 to February 13, is using the natural light of SAIC's galleries to incorporate and absorb the highly reflective power of the sequined works he created for Fiksdal's performance "Diorama." In "Fredrik Floen: Diorama_temporary_interior_light," Floen mines a complex psychology of experiencing public space in his fashion design experiments and performative installations. Floen builds a three-dimensional landscape along the historic windows of the Sullivan Galleries using sculptural blobs of sequined costumes as a scenographic reflection of an interior ecology of bodies, both human and non-human. "Diorama_temporary_interior_light" is defined not only by its spatiality but also by its temporality. Floen rehearses with performers in the room costumed in the sequined blobs, then moves the work outdoors for Diorama at Cloud Gate (February 11-13, 2019), a trio of performances timed to follow the Chicago winter sunset. Choreographed by Norwegian artist Ingri Fiksdal, these live performances, staged against the reflective power of Anish Kapoor's Cloud Gate with the assistance of SAIC students and alumni, invite the viewer to consider the city's shimmering skyscape from the perspective of Millennium Park.
SAIC is partnering with the Museum of Contemporary Art Chicago (MCA) to bring "Diorama" to Chicago's Anish Kapoor "Cloud Gate" sculpture February 11–13, 2019, 4:30 p.m.–5:10 p.m., timed to the setting of the winter sun. Also part of Vibskov's residency are a lecture by the artist in the Art Institute of Chicago's Rubloff Auditorium, 230 S. Columbus Drive, on Wednesday, February 6 at 6 p.m., and an in-gallery reception in the Sullivan Galleries on Thursday, February 7 from 5–7 p.m. preceding the US premiere of "State" by Ingri Fiksdal, for which he created costumes, on the MCA stage. Vibskov's residency, exhibition, and public lecture at SAIC are made possible through the generous support of the Consulate General of Denmark in New York, the Danish Arts in Chicago campaign, and the SAIC Fashion Council.


About the Artists
Henrik Vibskov has produced more than thirty men's, and recently also women's, collections since he graduated from Central Saint Martins, University of the Arts London, in 2001. "The Great Chain Of Sleepers" (Tokyo, Paris, Copenhagen), "The Five O´clock Leg Alignment" (Paris, Copenhagen), and "The Kitchen Of The Non Existent" (Prague, Copenhagen) are just a few runway titles Vibskov has produced lately, each title referring to a different but equally mesmerizing world and set of logic. He has been a member of the Chambre Syndicale de la Mode Masculine since 2003, and is the only Scandinavian designer on the official show schedule of the Paris Men's Fashion Week.
Vibskov has exhibited at 21st Museum of Contemporary Art Kanazawa, Japan; The Museum of Art and Design in New York; Art Cologne represented by Gallery Ruttskowski68; MoMA PS1 in New York; Palais de Tokyo in Paris; ICA in London; Zeeuws Museum in Holland; Kiyomizu-Dera Temple in Kyoto, Japan; NAI Nederlands Architectur Institut in Rotterdam, Holland; and The Textile Museum, Washington, USA, to name a few. He has produced several large-scale solo exhibitions including at TEMPO at Stockholm Stadsteater, Sweden; Daelim Museum, Seoul, South Korea; "Neck Plus Ultra" at Galeries Lafayette in Paris and Gammel Strand in Copenhagen; and a major retrospective at Design Museum Helsinki in Finland.
Prizes include Cologne Thrumber Award, Cologne Germany 2017 and the 2011 Söderberg Prize, the highest design prize in the world. Her Majesty Queen Margrethe II of Denmark awarded Vibskov the Thorvald Bindesbøll Medal in 2016. He plays drums with his project Mountain Yorokobu, is signed to Fake Diamond Records, and also plays with Hess is More, Michael Simpson and Trentemøller, touring with them for more than 6 years. He has published four books, and his monograph will be published in 2012 by Gestalten.
Fredrik Floen (1988) is a Norwegian costume and stage designer based in Oslo. Floen graduated from Oslo Academy of the Arts in spring 2017, with an MA in Fashion and Costume Design. His work is centered around costume practice as an independent artist in a theatrical aesthetic in different collaborations and contexts. He has worked as an assistant for the theatre company Vinge/Müller in Volksbühne, Berlin. Together with stage director Marie Nikazm Bakken, he has staged the early historic (and not so good) plays of Ibsen in Sweden and Norway. Floen's latest work, "Mrs Inger to Osteraat" was co-created with Bakken and presented at Otta Kulturhus in Oslo and the Turteatern in Stockholm, and is a "horror piece without social relevance" based on the historical figure and Henrik Ibsen's eponymous text that explores the aesthetic variants of the High Middle Ages in Norway mixed with popular references. With Bakken, Floen also created "Vikings of Helgeland" by Ibsen in Stockholm, as a Netflix inspired performance series of 12 shows, with special episodes such as Ocean overture, Christmas edition and Greek tragedy, (sunrise to sunset). Floen was invited by the Danish collective Hotel ProForma to design costumes for the world premiere of "Vespertine," an opera based on Björks pop-album with the same name in Mannheim, Germany; and with choreographer Ingri Fiksdal, he created Diorama, a series of site specific sparkling view performances.
See more of Fredrik's work at https://www.friedrichfloen.com/
About Sullivan Galleries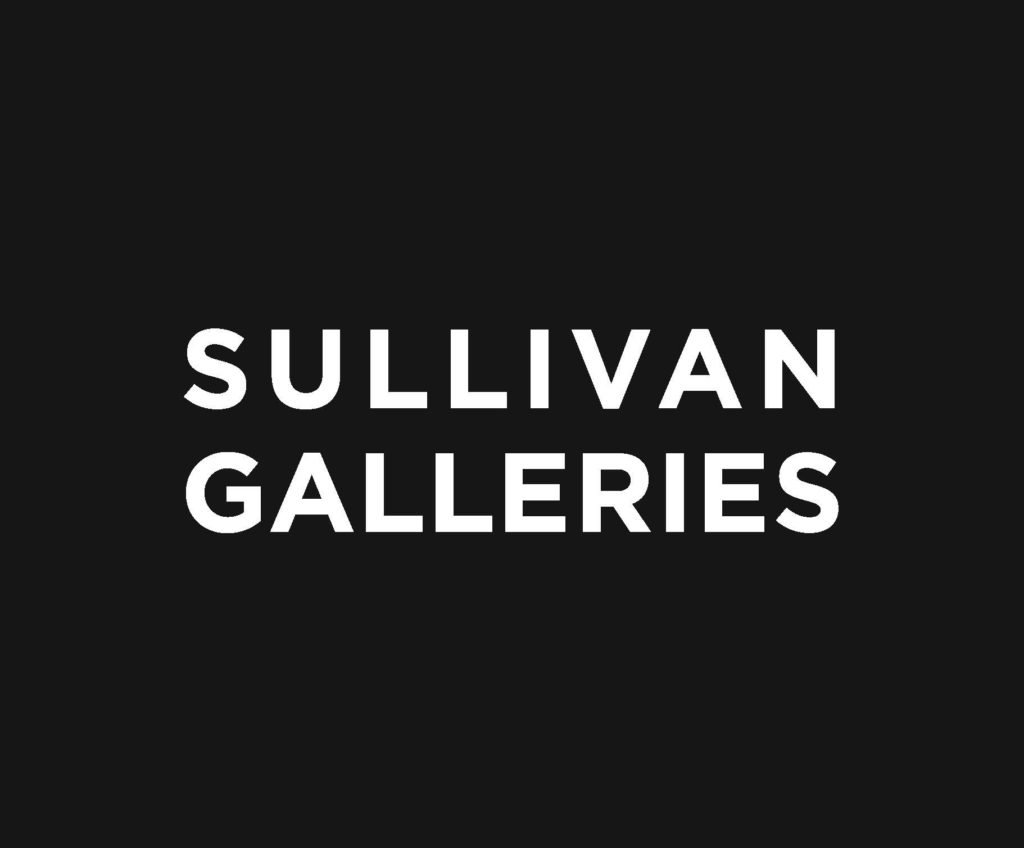 The Sullivan Galleries represent 32,000 square feet of exhibition space–the only single contemporary gallery site of its size in the Chicago Loop. Located in the Sullivan Center at 33 South State Street, the historic site of Louis Sullivan's masterpiece Carson Pirie Scott & Co. building, the galleries feature exhibitions, performances, lectures, and screenings by SAIC students, faculty, and guest artists. Recently relocated to 33 South State Street, the Betty Rymer Gallery features a range of exhibitions of work by SAIC students, faculty, and international artists. The Sullivan Galleries brings to Chicago audiences the work of acclaimed and emerging artists, while providing the School of the Art Institute of Chicago (SAIC) and the public opportunities for direct involvement and exchange with the discourses of art today. With shows and projects often led by faculty or student curators, it is a teaching gallery that engages the exhibition process as a pedagogical model and mode of research.