Laughing Hole, a performance by La Ribot (Geneva, Switzerland / Spain)
February 24th 12:00 pm – 6:00 pm
Chicago Cultural Center
78 E. Washington St., 1st Floor Dance Studio
http://www.laribot.com/
US premier of La Ribot
COLLABORATORS
Written and directed by La Ribot
Performers Marie-Caroline Hominal, La Ribot, Ruth Childs
Sound design and performance Clive Jenkins 
English translation with Catherine Phelps
Produced by La Ribot – Geneva Manager Rares Donca
Co-producers Galeria Soledad Lorenzo Madrid at the Art Basel – Art Unlimited, Basel – Switzerland
La Ribot is supported by La Ville de Genève, La République et Canton de Genève, Pro Helvetia Swiss Arts Council and La Loterie Romande
DESCRIPTION
The floor of the empty room is covered with countless cardboards panels lying in what seem to be indiscriminate piles one on top of the others. Some 900 cardboard signs featuring bizarre handwritten words are affixed to the walls with adhesive tape, one after the other. Shaken by eccentric laughter often indistinguishable with crying, the three performers continually throw themselves to the floor to then get up again.
 La Ribot's work demonstrates how the terms "performance" and "exhibition" once marking the difference between dance and fine art have now in fact merged in performative art.
"With her performance La Ribot confuses both the meanings fixed in images and words and the position of the spectator. Between laughter and action she breaks the image space down into its physical dimension – bringing it down to a human size and making it possible to while one's time in this mysterious hole shaking with eerie laughter." Joachim Gerstmeier, Siemens Stiftung 2007
BIO
La Ribot, born Maria Ribot in Madrid in 1962, is a choreographer, performer and visual artist. Her work has been presented in many theatres, art centres and museums around the world. Based in London in 1997 to 2004 she joins the British Live Art scene and organises in Madrid "Desviaciones" (1997-2001), a festival which brought together during five years today's most significant personalities in contemporary dance. Since 2004 La Ribot lives in Geneva (Switzerland) where she teaches at the HEAD – University of Art until 2008 and opens a new department dedicated to the living arts – Art/Action.
She signs her first production in the flamboyant Madrid of the 80's, Carita de Angel. In the 90 she starts her famous Distinguished Pieces, a life-time and solitary project which takes form under different media, always questioning the concept of "live art" (performances, films, publications): Despliegue (2001), Panoramix (2003), Treintaycuatropiècesdistinguées&onestriptease (2007). Other projects, video-installations, films, performances are produced in collaboration with other artists: 40 espontáneos (2004 ), Laughing Hole (2006), the duet with Mathilde Monnier – Gustavia (2008), llámame mariachi (2009), the film Mariachi 17 and PARAdistinguidas (2011). In 2012 La Ribot produced a piece for the Ballet de Lorraine in Nancy (France) and inaugurated a personal exhibition at the MUAC, Museum of Contemporary Art in Mexico City.
La Ribot is supported by La Ville de Genève, La République et Canton de Genève, Pro Helvetia Swiss Arts Council and La Loterie Romande
An initiative of In>Time Performance – Mark Jeffery ; Flash Art Magazine Los Angeles – Patrick Steffen ; LACMA – Los Angeles. La Ribot's US tour is supported by Fluxum Foundation – Cynthia Odier, Geneva ; the City of Chicago – Department of Cultural Affairs and Special Events ; the Swiss Benevolent Society of Chicago ; Swissnex – San Francisco ; Accion Cultural Espanola – Madrid. In collaboration with the Consulate General of Switzerland – Chicago.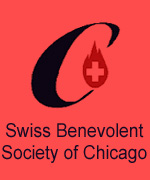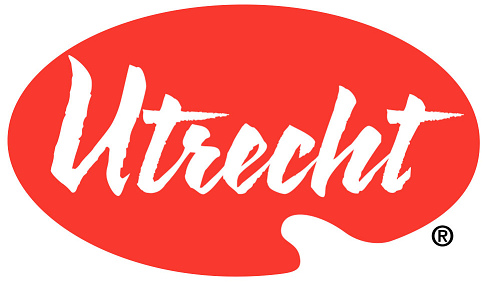 Artist accommodations supported by Getaway Hostel. Chicago Getaway
Hostel has the friendly atmosphere of a hostel with the style, comfort
and service of a boutique hotel. Meeting other travelers is easy in
our spacious, modern common areas, gourmet kitchen and outdoor patio.
Our newly renovated rooms offer a choice of dorm accommodations or
private rooms – many with ensuite baths. We are located in a youthful
neighborhood near hundreds of bars and restaurants, just a short walk
from Chicago's lakefront beaches and within quick and easy reach of
the city's most popular attractions.